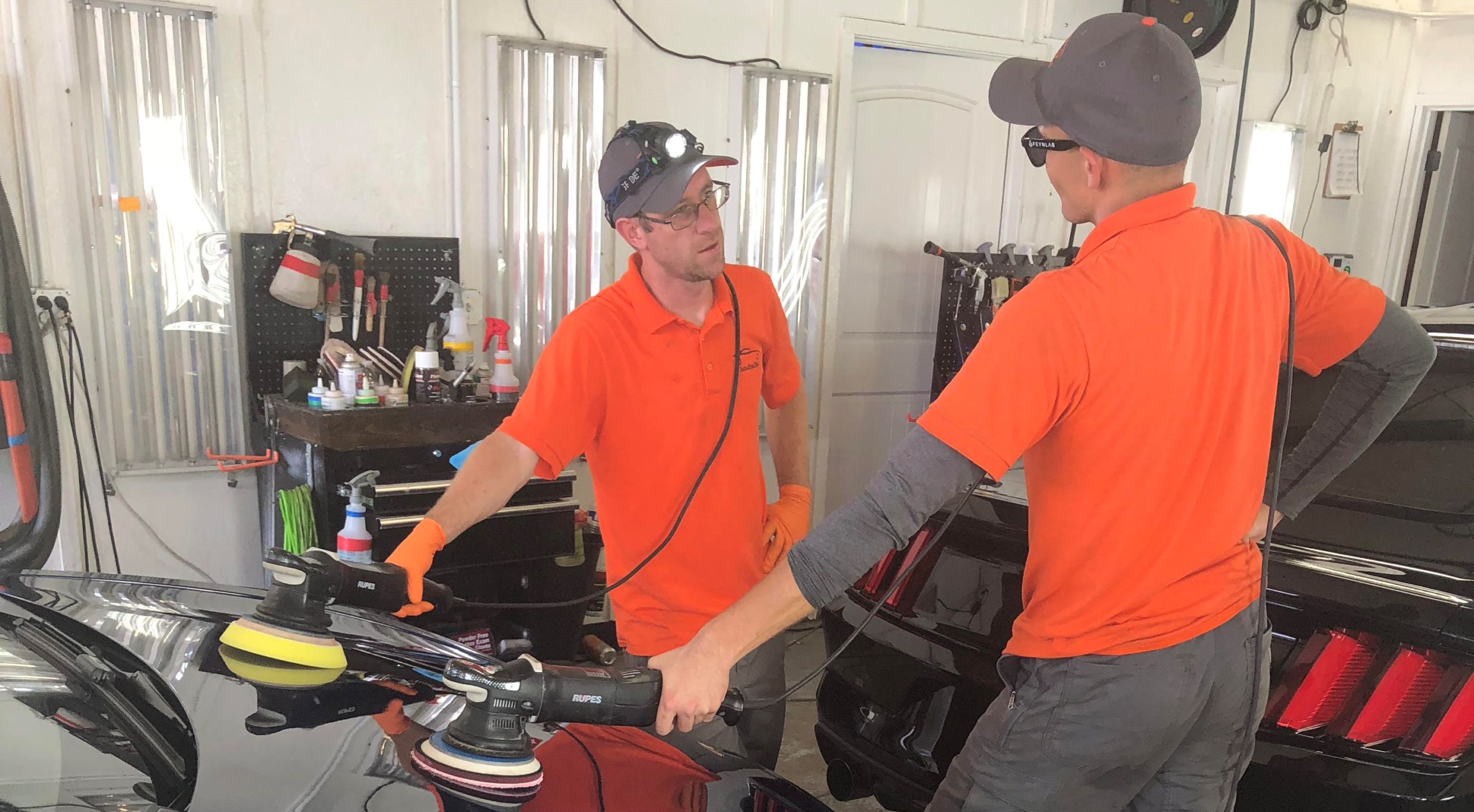 We are a family-owned and operated auto detailing business that has been growing in the Vancouver/Portland area since 2005. More specifically, we specialize in detailing and protecting cars, trucks, SUVs, vans. You can expect quality, timely, friendly, and honest service with every interaction. Our technicians are experts with years of experience and are committed to our work: serving you with quality and value. Most of all, we all love cars and care about yours!
Bring your ride into our state-of-the-art auto detailing shop. Whether you want one car loved or a fleet of  trucks – we can accommodate your needs. Call or stop by today! 
Bobby started AutoSpa360 as his senior project in 2005 at Hockinson High School and has been thriving ever since! After moving to the Vancouver area from L.A. at 8 years old, Bobby started having a fascination with cleaning cars and making them look beautiful. Bobby has been detailing cars since before he was able to drive, started by having his customers and friends bring their cars to his parents house where he rented the garage space to be able to detail there. Soon after Bobby got his drivers license he started doing mobile detailing out of his parents old Buick Park Avenue till he was able to save up enough to get a van that he then customized to detail from. In 2015 to be able to be there for his kids more Bobby decided to make a big change and stop doing mobile work and instead open the most advanced detailing shop in the area. Bobby has always been committed to making his business better by constantly learning and researching new products and techniques to give his customers the best quality service available. Because of this and his drive to be the best, Bobby has become one of the areas most well known for paint correction and ability to polish out even the most difficult paint to the highest of standards. Because of this Bobby was certified by the most elite and highest quality ceramic coating company, Feynlab. Because of this Autospa360 is the only certified shop in all of Oregon and Washington that offers Feynlab's self healing ceramic coating.   
Bobby is also a full time single parent to 2 adorable boys, Titus and Jonah, who love to come in to the shop and help their dad clean his truck and family members cars. They also help their dad maintain the fish tanks and coral that are in the office and love learning about all the sea life.
Bobby
Make an Appointment Today!