FEYNLAB® CERAMIC 
3-Year warranty 
High solids, extremely durable, and glossy automotive nano coating. Engineered for extreme durability & protection for painted automotive surfaces. As an ultra-high solids coating CERAMIC adds intense: gloss, U.V. & heat protection, chemical resistance, and increased protection from the light 'love marks' of washing.
Typically high solids coatings are difficult to install. FEYNLAB engineered CERAMIC for both hearty protection and an installer friendly experience. These combining factors make for a product that performs, lasts, and pleases vehicle owners.
Ceramic Product Benefits:
FEYNLAB® CERAMIC is economical and easy to apply a solid professional coating with a 3-year warranty. Certified installers can confidently offer CERAMIC at a competitive market price while equaling or surpassing other brands in terms of durability and performance.
High solids coatings are often tricky to apply. FEYNLAB® targeted ease of application during CERAMIC development. This innovation became one of its greatest qualities, distinguishing it from the competition. CERAMIC is exceptionally forgiving with dwell times up to 25 minutes (Times vary due to temperature and humidity).
CERAMIC has impressive properties including; excellent heat resistance, brilliant gloss, and great water sheeting ability (hydrophobicity), not to mention industry leading UV and chemical resistance.
FEYNLAB's® true nano-technology and bonding chemistry allows for an unparalleled level of protection since the formula penetrates further into the existing paint structure than anything else available.
Durability, Warranty & Approved Surfaces:
Warranty Period – 3 yrs.
Application includes 1 component layer, reaching an overall film build between 2-3 microns.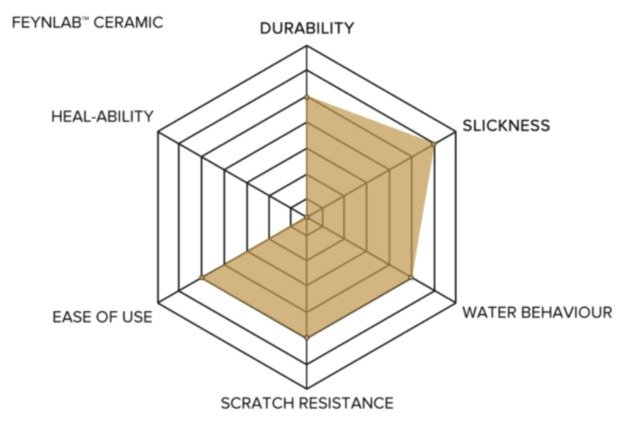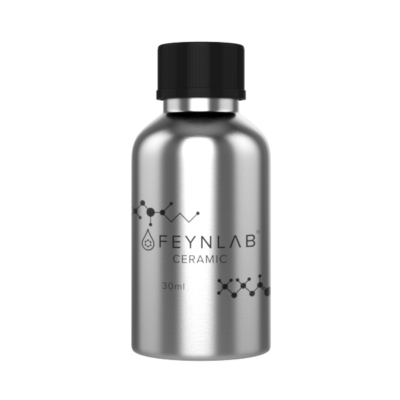 Why Choose a FEYNLAB Ceramic Coating?